In more embarrassment for Infosys, after two earlier complaints of visa misuse, now a third whistleblower complaint has also been filed.
This is the third and potentially even more damaging whistleblower complaint against IT major Infosys by an HR department employee in the US. The email was to another HR employee and Infosys' counsel in the US – Jefferey Friedel – who is overseeing the entire visa issue from a legal standpoint.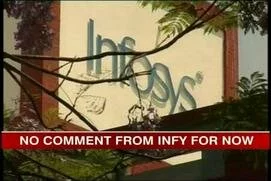 The complainant goes on to give specifics alleging non-compliance of form I-9, which in its basic form covers authorisation by employers to employees to work in the US and compliance with which, needless to say, is mandatory.
In the email, the HR department employee has gone on to talk specifically about instances of visa misuse by employees in the banking and capital markets division which is Infosys' largest revenue earner and also goes on to suggest specific changes, she says are necessary, to curb these instances.
So how is Infosys responding to all these allegations?
CNBC-TV18 has reported earlier that Infosys HR head Nandita Gurjar had been relocated to the US to try and engage more with employees there and oversee the entire matter.
CNBC-TV18 also reported that the company's head of immigration compliance Eshan Joshi had reportedly been asked to go on a sabbatical ever since the whistleblower complaints at Infosys have become public knowledge.
Now, CNBC-TV18 has exclusive access to information about specific corporate action which Infosys has detailed internally, taken in response to B-1 visa compliance issues which are gaining momentum.
But Infosys ,when contacted by CNBC-TV18, refused to offer any official comments.
No related posts.
Category: News, Technology News
Comments (0)
Trackback URL | Comments RSS Feed
There are no comments yet. Why not be the first to speak your mind.