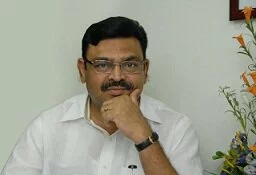 YSR Congress official spokesperson Ambati Rambabu's romantic talk with an unknown lady has created sensation all over the state. The telephonic conversation was recorded and aired by the ABN Andhra Jyothi news channel. Apart from the conversation, no visuals were aired.
"Sanjana, which dress will you wear? Come to my house in Anandanagar colony around 8 to 9 in the night. There will be no one excepting you, me and the cook. You will come tomorrow night? OK thank you. (Next Day) You are coming isn't it? What more, tell me what dress you are wearing? Shall we meet today? I will tell you what dress to wear. It doesn't matter what dress you wear because it has to be stripped any way. Hello… hello… tells me you like me or not…" went on the conversation. A woman who wanted her identity to be kept a secret has recorded this conversation on telephone.
As the news created sensation in Khammam, Guntur and other areas, Ambati got the telecast stopped. Women's organizations condemned Rambabu for his derogatory talk with the woman. CPM workers staged a dharna at the Mayuri center in Khammam, demanding action against him.
It is learnt that the YSR Congress chief Mr. Y S Jaganmohan Reddy who witnessed the telecast has expressed anger on Ambati.
Ambati however to bluff it away by saying that it was the handiwork of a mimicry artiste. But Andhra Jyothi which has telecast the romance of former Governor ND Tiwari and made him quit the post, said this news was also telecast with specific evidence and authenticity. When the channel has challenged that it was ready for Norco analysis tests, Aambati became silent.
Getting women into bed with either sweet talk or threats, in the guise of politics, appears to be Ambati's style.
Ambati Rambabu Raasaleelalu in ABN
Ambati Rambabu attacks ABN Tv Channel
Related posts:
Category: Latest News, News