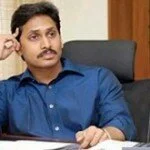 At last, the 27 Congress MLAs, 2 MPs and 4MLCs in Congress party who were branded as YS.Jagan Mohan Reddy followers have decided to resign to Congress party and to their posts on Monday morning.
Pilli Subash Chandra Bose has told the media about their decision just a short while ago. He said they all are resigning because, the Congress party which come to power in the state for the second time with the efforts of late YS.Rajashekar Reddy, is now branding him as a culprit by mentioning his name CBI charge sheet, with which they were hurt. Hence, they have decided to quit the party and their posts in protest against Congress attitude.
Already, Konda Surekha and Jayasudha have submitted their resignation letters to speaker some time ago and rest of the MLAs will submit tomorrow morning.
Some more details about these development follows in our next posting with in a short while.
Source from BharatWaves
Related posts:
Comments (0)
Trackback URL | Comments RSS Feed
There are no comments yet. Why not be the first to speak your mind.