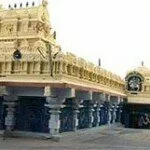 Warangal is the largest city and a municipal corporation in Warangal district in the Indian state of Andhra Pradesh. It is located in the Telangana region of the state. Warangal is 120 km northeast of the state capital of Hyderabad. Warangal is the administrative seat of Warangal District. It is the fourth largest city in Andhra Pradesh and the 32nd biggest city in India, with a population is 928,570 (including Hanumakonda). (agglomeration 1,077,190) (2006 census),[citation needed]. It is the second largest city in Telangana
Air : Mamnoor Air port starts with in short period.nearest air port is located at hyderabad.
Rail : Warangal is well connected to all the major cities in India by rail. Kazipet is the Zonal/Divisional headquarters. Kazipet is about 13km from Warangal and is a major railway junction, which also includes a diesel-electric locomotive facility. Kazipet is also known as the GATEWAY TO NORTH INDIA.Proposal of a major major project at kazipet jn by scr that is 3rd Integral coach factory in india which was missed 10 years ago.
Road : Luxury buses ply from Warangal to Bangalore, Madras, Hyderabad, Hubli, available from Warrangal and other cities in Hyderabad, Vijayawada,cherial, Jangaon, Kodad, Karimnagar, Nizamabad, Adilabad, Suryapet, Palampet, Jagtial, Khammam, Bhadrachalam, Basara, Bangalore, Mysore and Tirupati.
The temple is located in the City of Warangal. It is about 5 Kms away from the Warangal Railway Station & Bus Station and is well connected by city bus service.
Related posts:
Category: Historical Places, Warangal Temples
Comments (0)
Trackback URL | Comments RSS Feed
There are no comments yet. Why not be the first to speak your mind.