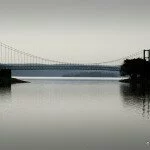 Laknavaram Lake lies within the limits of Laknavaram village in Govindaraopet mandal. This is adjacent to Mulug mandal.
The green hills of Govindaraopet agency mandal lie side by side to form a massive bowl like structure which holds the spacious, beautiful and pristine lake popular known as 'Laknavaram Cheruvu'.
The lake was the discovery of ancient Kakatiya rulers. They spotted this excellent place amidst trees and green hills lined up around to hold the rainwater. The Kakatiya rulers only built a small sluice gate turning the place into a spacious lake which now feeds thousands of acres of agricultural land every year.
By Road
Laknavaram Lake is around 78Km from Warangal. Tourists coming from Warangal direction has to take the NH 202 road towards Mulugu. After crossing mulugu, drive 8Km to the right direction into the thick forest to reach this place.
Laknavaram Lake is around 120Km from Karimnagar. It can be reached via Huzurabad/Parkal bypassing Warangal. Tourists have to take the Karimnagar-Warangal state Highway till Huzurabad(40Km from Karimnagar) and take left towards Parkal(30Km from Huzurabad). Follow the Bhoopalapally-Parkal road till Gandhinagar village(20Km from Parkal) and take a right. Join the NH202 near Mulugu(20Km). Laknavaram is another 8Km from there. The famous Ghanpur/Ramappa temples are on the way in this route.
By Rail
Nearest railway station is Kazipet/Warangal. This is a major railway junction. All important trains have a stop here.
Category: Tourist Places, Warangal Lakes
Comments (0)
Trackback URL | Comments RSS Feed
There are no comments yet. Why not be the first to speak your mind.