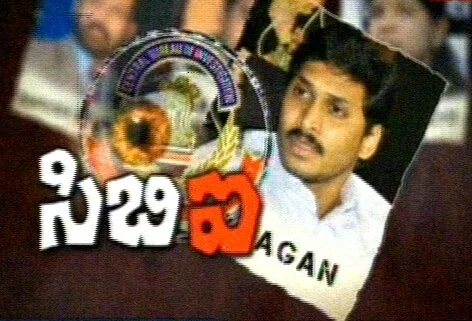 The betting hub of Rayalaseema region, Proddatur, some pockets of Kadapa town, Pulivendula, Jammalamadugu and Rayachoti are bustling with betting on YS Jagan Mohan Reddy's arrest in disproportionate assets case. After Amar Singh, it is Y S Jaganmohan Reddy's turn to go to jail. This is the talk doing the rounds in Jagan Reddy's home turf of Kadapa district.
Sources told, people in this region believe that Kadapa 'muddu bidda' Jagan would be sent to jail sooner or later, a heavy betting running into crores of rupees on the timing of his arrest is on. The betters in Proddatur have fixed different rates for different time slots for Jagan's arrest even as the bids continue to pour in. For instance, the betting rate for his arrest in a week's time is different from the rate fixed for his arrest in a fortnight.
The betters have even come up with monthly and bi-monthly packages on the arrest of the Kadapa MP. "The rate fixed for Jagan's arrest in one month's time is much higher than the rate fixed for the arrest in next two months," sources said. Though the stakes are high, the enthusiasm of those willing to bet is very high.
Police, meanwhile, are helpless. "Since it's not an organized betting like cricket betting, we cannot proceed against those involved in the racket as there would be no proof," a senior police official said. The general belief is that if Jagan were to be arrested, the reaction would be strong. "It could even lead to stray violence in some pockets of the district as and when it's effected," say the locals.
source from teluguone
Category: News, State News
Comments (0)
Trackback URL | Comments RSS Feed
There are no comments yet. Why not be the first to speak your mind.