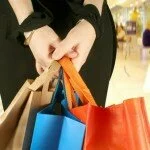 For those who love shopping, the Warangal city of Andhra Pradesh has some good deals to bargain for. Since the region is famous for handicrafts like brass ware, carpets, scroll paintings etc, your question regarding 'what to buy' would never arise. Infact, it would be unfair not to have a glimpse of such amazing artifacts. Once seen, it is sure that you would not be able to resist buying those amazing knick-knacks.
Another fact about these handicrafts is that they are made by observing traditional techniques and methods. Till day, artisans in local villages practice the time-honored art. The exclusive carpets from the region are popular amongst the national as well as the international markets. Regarding the shopping places in Warangal, you can browse the local markets. Though they have limited range of products, it is exceptionally good and you will get not go home empty-handed.
For special and selected items, you must explore the shopping places that are known for particular products. Like Khadi Gramodyog Bhandar at Subedari and Hanamkonda is the best place to get premium Khadi items that offers authentic items at reasonable rates. Podduturi Complex, near Warangal, is a nice place to shop for Lepakshi handicrafts. To get the best brassware and gift items, Hanamkonda is the right place to opt for.
The famous dhurries (mats / rugs) of Warangal can be purchased from Kothawada. Jangoan is a small village that doles out Pembarthy brass material. For the amazing Scroll paintings, you will have to move towards Cherial, located in the outskirts of the city. If you are good at bargaining, then try out DWCRA Bazaar at 'Chowrasta', where you would get variety of products without any hassle of going to different places for various items.
Category: Tourist Places, Warangal Info
Comments (0)
Trackback URL | Comments RSS Feed
There are no comments yet. Why not be the first to speak your mind.