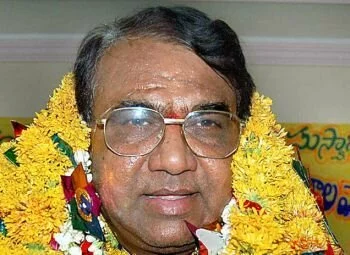 TRS Candidate Pocharam Srinivasa Reddy wins in Banswada Assembly by-election. Pocharam defeated Congress candidate Srinivasa Goud by a margin of 49,889 votes. TRS candidate failed to get expected majority in this by-poll in spite of strong Telangana sentiment wave across the constituency.
TDP failed to field its candidate in its bastion while Congress candidate succeeded in getting more than 30% votes. By-election was held due to resignation of TDP MLA Pocharam Srinivasa Reddy. In 2009 Assembly election, TDP candidate Pocharam got 69,857 votes while Congress candidate Bajireddy Govardhan got 43,754 votes.
77.62% of voters casted their votes in the by-election held on October 13. Andhra settlers and TDP cadre casted their votes for Congress candidate.
Banswada by-election results:
1. Total votes: 1,59,673.
2. Total votes polled: 1,22,872
3. P. Srinivasa Reddy (TRS): 83, 245.
4. Srinivas Goud (Congress). 33,356.
This election result is a set back for Telangana Rashtra Samithi.
Related posts: