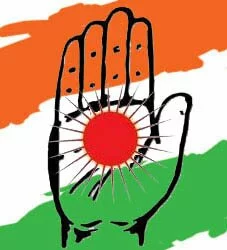 There might be reasons other than the large Muslim population of Kurnool and Anantapur behind the proposal of carving out a separate Rayala Telangana state.
Sources said that the Congress central leadership might prefer a Rayala Telangana state to keep the Telugu Desam chief, N. Chandrababu Naidu, and the YSR Congress president, Y.S. Jagan Mohan Reddy, away from the region.
In such a scenario, the Congress foresees a big fight between the Telugu Desam and YSR Congress in the Andhra region. Congress also feels that Jagan Mohan Reddy could be contained within the Kadapa belt.
By projecting a Kapu or a Backward Classes leader as the chief ministerial candidate, the Congress will score over TD and YSR Congress as these parties cannot put up anyone other than Naidu and Jagan Mohan Reddy for the post.
A Rayala Telangana could see the Congress gain electorally in the region as it is traditionally strong in southern Telangana, Kurnool and Anantapur districts where the Telangana Rashtra Samiti does not have any major presence at all.
Reacting to the Rayala Telangana proposal, the former minister, J.C. Diwakar Reddy, said on Thursday that the idea was to keep the irrigation interests of Anantapur and Kurnool, which were under the Tungabhadra sub-basin and Pennar basin, intact. He, however, added, "If a proposal comes from the Centre we will consider. How can I say anything now?"
Kurnool and Anantapur have a bond with Hyderabad as both districts were ruled by several nawabs in the past.
The political idea behind the Rayala Telangana proposal seems to be to contain the influence of Jagan Mohan Reddy in the two districts of Rayalaseema i.e., Anantapur and Kurnool.
There is also every possibility of the Congressmen who had left the party of rejoining.
From an administrative viewpoint too, both the new states — if the proposal comes through — will have an equal number of Lok Sabha segments (21 each) and Assembly constituencies (147 each).
source from DC
Related posts:
Category: Latest News, News
Comments (0)
Trackback URL | Comments RSS Feed
There are no comments yet. Why not be the first to speak your mind.