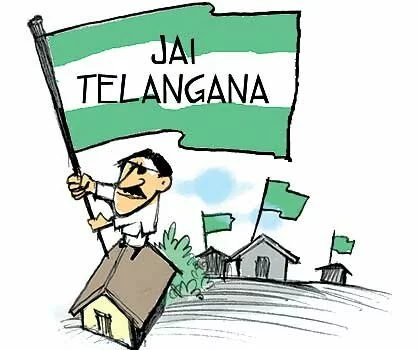 The TRS chief, who staged a "silent protest" at Rajghat in New Delhi with his supporters for a few hours to highlight the Telangana statehood demand, rejected the Centre's offer of holding talks. He said Congress must decide on the separate statehood before the situation went out of hand.
The Telangana region continued to suffer for the 20th consecutive day because of the ongoing stir. Public transport remained off the road, causing hardships to commuters in all the 10 districts. Striking employees said they would intensify the stir protesting the government's "indifferent attitude".
KCR is scheduled to meet Prime Minister Manmohan Singh on Monday.
On Sunday, KCR went on the offensive saying it was shocking that the government had not responded as normal life was crippled in the Telangana region for the last 20 days. "People are suffering and an early decision on Telangana is the need of the hour," he asserted.
KCR, who has been camping in Delhi since Friday, said he would impress upon the PM as to what was happening in Telangana. "I will tell him that lakhs of people are suffering and that an early decision on Telangana is a must," he told reporters.
"We will ask him to deliver what he had promised in Parliament. Where is democracy if they are not able to keep the promise made in Parliament?"
Reacting to AICC general secretary in-charge of Andhra Pradesh Ghulam Nabi Azad's proposal to hold consultations at the national level before taking the crucial decision, KCR said: "Where is the need for further talks? How long will they take to decide? We need Telangana, not comforting words."
He said the Kiran Kumar Reddy government in AP was terrorising the Telangan protagonists despite the peaceful struggle. "We have come to Delhi to stage a non-violent protest. The chief minister is portraying a wrong picture here," he said. Sources said KCR held parleys with senior Congress leaders K Keshava Rao and K Jana Reddy. He also met Union minister S Jaipal Reddy.
Related posts:
Comments (0)
Trackback URL | Comments RSS Feed
There are no comments yet. Why not be the first to speak your mind.