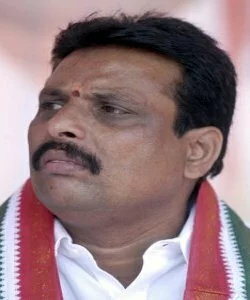 Labour Minister Danam Nagender on Saturday stated that the Cabinet Sub-Committee would meet soon to find a solution to the problems arising out of employees' general strike in the Telangana region. Talking to reporters at Gandhi Bhavan, Nagender said that the Chief Minister N Kiran Kumar Reddy has directed the Cabinet Sub-committee to hold discussions with the employees' leaders to find a solution to general strike.
Stating that general strike going on peacefully across region, he said the government was never opting to invoke ESMA on the striking employees. The Minister said that the Centre would find a solution to Telangana impasse, he appealed to all leaders to observe restraint and not make any provocative statements disturbing law and order. Nagender admitted that the arrest of Telangana Employees Joint Action Committee Chairman Swamy Goud by the police was an `unfortunate' and `hasty' decision.
He also expressed disappointment over Chief Minister N Kiran Kumar Reddy not participating in Hyderabad Liberation Day celebrations. The labour minister came to participate in Hyderabad Liberation Day celebrations at Gandhi Bhavan. Earlier, Pradesh Congress Committee president Botsa Satyanarayana, Deputy Chief Minister Damodar Rajanarasimha, Ministers Janareddy and Sudarshan Reddy, Rajya Sabha member K Kesava Rao and MP Madhu Yashki participated in hoisting of national and Telangana flag at Gandhi Bhavan to mark Hyderabad Liberation Day and recalled the services of Telangana leaders.
source from gr8telangana
Related posts:
TNGOs serve strike notice – The Telangana Employees Joint Action Committee (JAC) leaders decided to go on strike from Sept 13.
Supporting the ongoing Telangana employees' general strike, Parkala legislator Konda Surekha and Bhadrachalam MLA Kunja Satyavathi resigned afresh for the cause of Telangana.
Telangana will turn into a 'Fire', if ESMA (Essential Services Maintenance Act)
Category: Latest News, News
Comments (0)
Trackback URL | Comments RSS Feed
There are no comments yet. Why not be the first to speak your mind.