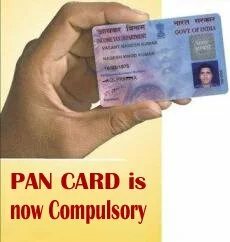 PAN stands for a Permanent Account Number which is a 10 digit alpha-numeric code generated by the Income Tax Department of India. The tax department has made it mandatory for everyone (including NRIs, PIOs & Companies) who wish to conduct any type of investments and financial transactions in India. Carrying business, filing or paying taxes, investing in India, buying a property, opening a bank or demat account, etc.. NOW require a PAN number.
What is PAN Number?
It is called the Permanent Account Number, an alphanumeric number containing 10 digits. You get it in the form of a PANCard, a laminated card with your picture and basic information. It looks more like an India ID card and can be used as an Identity proof issued by the government.
What does a PAN Card contain?
The PAN card states all of your basic information on it including: your PAN, your name, your birth date, your father's name, and your signature. In case of a company pan card it includes the India tax number, name of the company and the date of your company formation or incorporation.
Is PAN Compulsory?
With effect from April 1st, 2007, it's now compulsory for NRIs & Foreign Passport holders to quote PAN on all kinds of financial/investment related transactions in India. Eg: to buy property, open demat/bank account, send money to India, invest in India, etc.
Do I have to Pay Taxes if I apply for a PAN Number?
You PAY taxes only if you generate income from India. But, it is always advised to 'file ZERO taxes' even though you are not making any money in India, as it enhances your credit history and credibility.
Related posts:
Category: Others
Comments (0)
Trackback URL | Comments RSS Feed
There are no comments yet. Why not be the first to speak your mind.