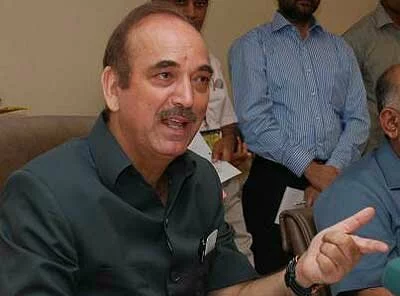 The Congress central leadership has reportedly decided to address all key issues concerning the state, including the Telangana issue. Apparantly, AICC general secretary in-charge of AP affairs, Mr Ghulam Nabi Azad, has invited both the Chief Minister, Mr N. Kiran Kumar Reddy, and the PCC chief, Mr Botsa Satyanaryana, to Delhi for consultations on key issues, after September 25.
Mr Azad, who has completed several rounds of consultations with Congress leaders of Telangana and Seemandhra, is expected to submit his report on the Congress' stand on the contentious bifurcation issue by the month end. Before he submits his report to Congress president, Mrs Sonia Gandhi, he wants both the CM and PCC chief to give their views on the subject. According to sources, the Congress central leadership in its latest Core Committee meeting reviewed the ongoing Sakala Janula Samme strike on Telangana and conveyed to Mr Azad that he should present his report on the consultations he has had with all groups in Congress.
Related posts:
Comments (0)
Trackback URL | Comments RSS Feed
There are no comments yet. Why not be the first to speak your mind.