warangal city information, warangal city info, warangal district information, warangal District history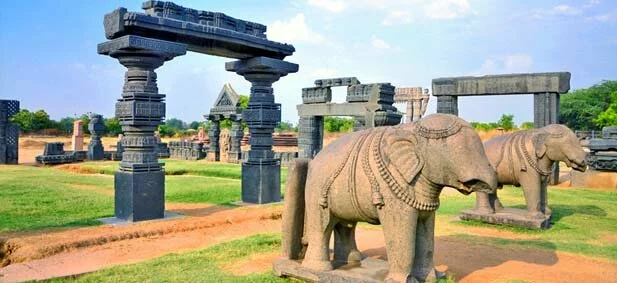 Warangal District is located towards the northern part of Andhra Pradesh and Warangal city is its district headquarters. The district is located 157 kilometers away from the state capital Hyderabad. The district is well known for its wonderful lakes, magnificent temples and abundant wildlife. In the early era Warangal had been the capital of the Kakatiya Dynasty for a long period of time.
History of Warangal District
The district of Warangal had been ruled by the Kakatiyas and the Tughlaqs of Delhi. During the rule of the Kakatiyas architecture and crafts had reached the pinnacle of success. The early name of Warangal was "Orukal" and it had served as the capital of city of the Yadava king of the Kakatiya dynasty. The Kakatiya Dynasty was succeeded by the Qutab Shahis" of Golkonda and later on it came under the domination of the Nizams of Hyderabad. Hence it can be said that Warangal had come under the influence of some prominent rulers and was accordingly influenced by them. In other words Warangal has widely varied history.
Category: History, Warangal Info
Comments (0)
Trackback URL | Comments RSS Feed
There are no comments yet. Why not be the first to speak your mind.