State Bank Of Hyderabad (SBH) ATM Centers in Warangal, Kazipet, Hanamkonda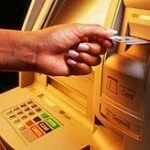 1. Under Bridge Road, Shivanagar, Warangal
2. Battalabazar, Warangal
3. SBH Warangal , Near Lakshmi Talkies, Warangal
4. Islamia College Complex, Opp.MGM Hospital, MG Road, Warangal.
5. Depot X Road, Near Ambedkar Statue, Hanamkonda
6. Sumangali Function Hall Complex, NGO's Colony, Hanamkonda
7.  NIT, Kazipet.
8.  KU SDLCE Building, KUC X Road, Hanamkonda
9.  Near Bavani Theater, Sri Ram Chits Building, Kazipet
10. Opposite Alankar Theater, Rai Pura, Near Jakriya Function Hall, Hanamkonda
Related posts:
Category: ATM's, Warangal Info
Comments (0)
Trackback URL | Comments RSS Feed
There are no comments yet. Why not be the first to speak your mind.