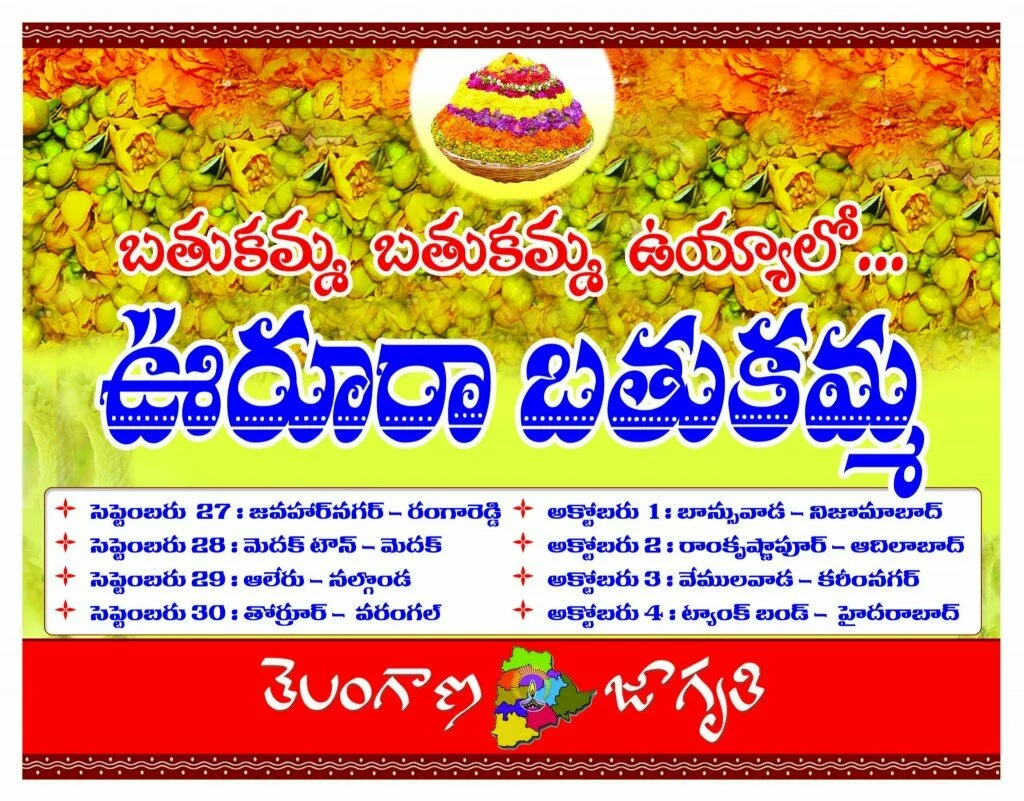 In a meeting held at Telangana Bhavan on Wednesday, the Telangana Jagruthi chief Ms. Kavitha announced that this year's Bathukamma festival would be celebrated as 'Ooroora Bathukamma' from 27 September to 4th October.
Speaking on the occasion, TRS chief K Chandrasekhar Rao described the 'Ooroora Bathukamma' celebrations as 'Cultural Renaissance' of the Telangana region and praised Telangana Jagruthi for taking up such a good cause at the right moment. Later, JAC convenor M. Kodandaram also spoke about Bathukamma festival and also about the ongoing Sakala Janula Samme.
Comments (0)
Trackback URL | Comments RSS Feed
There are no comments yet. Why not be the first to speak your mind.