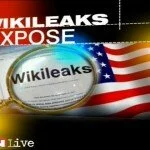 As Julian Assange's WikiLeaks continues to cause embarrassment to governments across the globe, its latest target is the world's largest maker of movies Bollywood, the reference of which appears in several of the leaked embassy cables made public by the whistleblowing website.
Many of the cables are surprisingly succinct and contain detailed analysis of the Indian film industry that churns out almost 1000 films a year and generates billions of rupees in revenue.
The documents look at different aspects of Bollywood, including its profitability, connections to organized crime, growth opportunities, and the Bollywood-Hollywood partnerships. India's movie industry generated an estimated Rs 10,700 crore in revenue in 2008, and that is expected to increase by an average of 11.5 per cent a year to 2013, PricewaterhouseCoopers said in a study.
Hollywood-Bollywood partnerships
Two documents that analysed the Hollywood-Bollywood partnership are critical of the Hindi film industry and the scope of US film studios in the second fastest growing economy.
"Hollywood film studios, amongst the world's highest revenue earners, are increasingly beginning to stake their claim in Bollywood," a document said. "Though not without challenges, major US studios have started to try to capture a piece of this potentially lucrative market. US studios ranging from Sony, Disney, and Warner Brothers have co-produced Hindi movies attracted by the growth potential and opportunities in Indian cinema," it said.
The embassy cable said while big budget Hollywood action films – dubbed in vernacular languages – have done relatively well in India, success has eluded Hollywood-Bollywood co-production partnerships so far.
Black money
A leaked diplomatic cable also said that Bollywood welcomed funding from gangsters and politicians, known in India as "black money."
While there is no direct reference of Dawood Ibrahim which allegedly financed a number of movies, the cable said that in recent decades, Bollywood has been associated with the notorious Mumbai underworld, at the nexus of gangsters, money, and politics.
According to Jehil Thakkar, Head of Media and Entertainment for (KPMG), this association stemmed from the financing needs of the industry; until 2000, by government fiat, the film industry was ineligible for bank credit, private equity, and other means of legitimate commercial financing.
Bollywood and US visa
Following intensive investigation which also included a visit to the shooting site of 'My Name is Khan' the US Consulate in Mumbai in 2009 concluded that Bollywood generally does not misuse the US visas issued to its crew. Home to one of the largest entertainment industries in the world, Mumbai sends many stars and production crews to the US on O1 and O2 visas, it said, adding that the investigation was based on reports of fraud in other categories of visas.
"The study found that O2 travelers have a low overstay rate of 1.6 per cent. Site visits to major Indian production houses and no evidence of fraud for O2 applicants further suggests that most entertainment companies in Mumbai do not intend to misuse their US visas," said the US Consulate in Mumbai its cable dated December 14, 2009, which was released by WikiLeaks on August 30.
Chiranjeevi's political foray
A fan who committed suicide citing actor Chiranjeevi's indecision about entering politics, may have helped the "distraught" Telugu film star make up his mind, according to a leaked embassy cable made public by WikiLeaks.
The March 5, 2008 cable that was published August 8, 2011 said Chiranjeevi was toying with the idea of floating his own political party at that time. According to the cable, the actor appeared distraught and explained that one of his fans had committed suicide. The fan left a note saying he killed himself because he could no longer stand waiting for his hero to decide whether to enter politics.
source from IBNLIVE
No related posts.
Category: National News, News, Top News