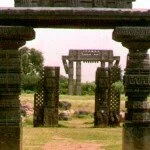 Warangal, the erstwhile capital of the Kakaiyas, allures everyone with its splendid tourist attractions. Every year, thousands of people visit this city of historical significance. In case you are traveling to the place, check out this guide of how to reach. Reaching Warangal is not at all difficult, since the region has a well-laid out network of roadways and railways. APSRTC runs numerous long distance buses from and to Warangal, connecting it with the other parts of Andhra Pradesh. On the map of South Indian Railway, Warangal has got a special attention as it is linked with all the major places in Andhra Pradesh.
By Air
Hyderabad Airport is the nearest airdrome, located about 140 km from Warangal. It is connected with all the major cities of India and few of the international cities as well. There are regular flights from all the metropolitans to and from Hyderabad. To cover further distance, you can take private bus services or hire taxis.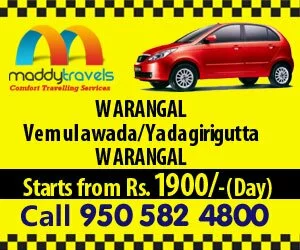 By Rail
Being located on the major railway line that connects the northern and southern parts of India, Warangal is linked with all the major cities of India. Infact, the best way to reach the city is by railways. Almost all the trains that ply on the Chennai-New Delhi Trunk train route stop at the city station.
By Road
National Highway No-202 traverses from Warangal, connecting it with Hyderabad and other major cities. There are regular bus services, which link this city with Hyderabad, Yadagirigutta, Vijayawada, Armur, Kolanupaka, Jangaon, Kodad, Karimnagar, Nizamabad, Adilabad, Suryapet, Palampet, Jagtial, Khammam, Bhadrachalam, Basara, Bangalore, Mysore and Tirupati.
Related posts:
Category: Historical Places, Warangal Info