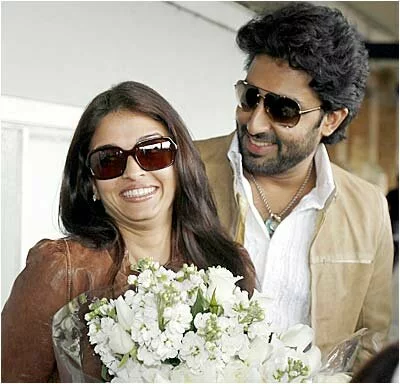 Bollywood actress Aishwarya Rai Bachchan today gave birth to a girl in a hospital in suburban Andheri.
She was admitted to the Seven Hills Hospital on Monday night.
"IT'S A GIRL!!!!!! ))))," husband Abhishek Bachchan wrote on social networking site twitter. The baby is the couple's first child.
"I AM DADA to the cutest baby girl !! Dadaji… ecstatic!!!!," actor Amitabh Bachchan said on twitter.
The senior Bachchan had yesterday tweeted, "A day of expectation….but another day! The lord has his way and they are most special….we wait!!."
It was in June this year that Amitabh Bachchan had broken the news about his daughter-in-law's pregnancy.
No related posts.
Category: Cinema News, Latest News, News
Comments (0)
Trackback URL | Comments RSS Feed
There are no comments yet. Why not be the first to speak your mind.