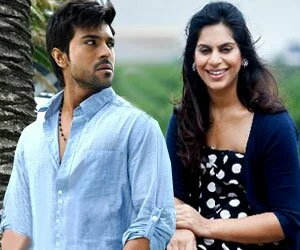 Yes, its true Ram Charan is Not Allowed to meet Upasana after 6Pm. This is said by Ram Charan in his interview given to TIMES. He told that his shooting goes on till six in the evening and both of their families, who are very conservative, have told them not to meet after dark.
Ram Charan gives respect and value to their family members so he hardly goes out with Upasana Kamineni after 6 in the evening. But, Ram Charan miss romantic evenings with Upasana before marriage. Hope these Celebrity Couple inspires many others.
No related posts.
Category: Cinema News, News
Comments (0)
Trackback URL | Comments RSS Feed
There are no comments yet. Why not be the first to speak your mind.