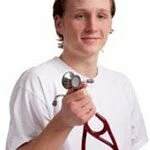 For those who want to pursue a course in hotel management, Warangal has three institutes offering the same. The minimum qualification required for this is a 10+2.
Given below is the information of hotel management institutes in Warangal
Global College Of Hotel Management
2-5-678, Kishanpura Opp Subedari Po
Hanamkonda, Warangal
Pin – 506011
Phone : +(91)-(870)-2540399
International College Of hotel Management
Opp: Sridevi Cinema Hall
Beside J N Stadium
Hanumakonda, Warangal
Pin – 506001
Phone : +(91)-(870)-2544440, +(91)-9390120732, 9346137764, 9949707952, 9908156523
Land Mark Hotel & Retail Management Institute
Ground Floor, Mayuri Mall
Kishanpura, Naimnagar
Warangal, Pin – 506009
Website : www.lipswarangal.com
Phone : +(91)-9490125241
Comments (0)
Trackback URL | Comments RSS Feed
There are no comments yet. Why not be the first to speak your mind.