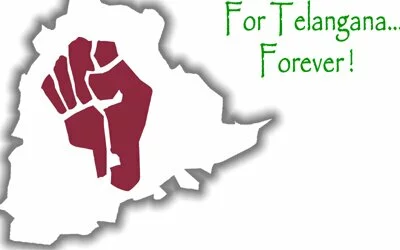 Expressing reservations about the way the police are effecting arrests, a practising advocate of the AP High Court, Gandra Mohan Rao, on Friday approached the high court and urged it to direct the police to act in accordance with the law laid down in the CrPC, in tune with the Supreme Court directives and with due respect to the fundamental rights of the individuals.
Mohan Rao, who was arrested by the police on September 10, 2010, for his alleged role in the Telangana lawyers' agitation at the A P High Court, was released by the judge on execution of a personal bond. "The manner in which the plainclothes Task Force men dragged me out of my car from the middle of the road and took me to various police stations throughout the day and later produced me before the judge at the latter's residence was highly objectionable, unlawful and carried out to malign my image in the society," he said.
Mohan, who served the customs department at Mumbai for eight years consequent to his selection to the civil services in 1992, resigned from government service and joined the HC Bar as a lawyer. He wanted the court to declare his arrest as illegal and punish the police officials who ignored the rule book while arresting him. He also sought a symbolic compensation of Rs one lakh to be recovered from the very same police officials who misbehaved with him.
Source from Times Of India
No related posts.
Comments (0)
Trackback URL | Comments RSS Feed
There are no comments yet. Why not be the first to speak your mind.