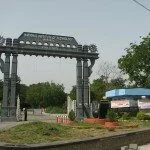 It's raining lucrative jobs at NIT Warangal which has had the best placement season so far. The 51-year-old institute started its recruitment drive on August 15 and already has a 21-year-old fourth year BTech computer science student securing the highest ever pay package of Rs 45 lakh per annum.
The offer, made by Facebook, has created a record of sorts here. The institute confirmed that the student will be joining the technical wing of the social networking giant, as soon as he completes his course in March next year.
Source from Times Of India
Category: City News, Latest News, News, Top News
Comments (0)
Trackback URL | Comments RSS Feed
There are no comments yet. Why not be the first to speak your mind.