A sketch of Delhi's Red Fort takes guard on the Google home page on the occasion of 15 August 2011, India's 65th Independence Day. The Red Fort has an important place in the history of Delhi and that of India. Declared a UNESCO World Heritage Site in 2000, the fort was built in 1648 during the reign of Mughal emperor Shah Jahan. It remained a focal point in the struggles for the throne of Delhi ever since.
It is from the ramparts of the Red Fort that the Prime Minister of India delivers his Independence Day address to the nation.
A distinctive feature of the Red Fort since the Independence of India is the fluttering Tricolour atop. But the Indian flag is missing from the Google doodle for August 15, 2011.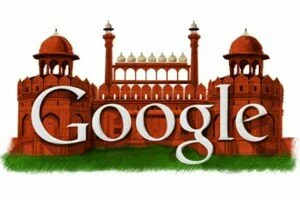 Google has been commemorating India's Independence Day with a doodle on its home page since 2003. Most of the Google doodles had the Indian national flag as the inspiration. The 2011 doodle is an exception where the flag is conspicuous by its absence.
For a dozen years, Google has been occasionally swapping its everyday logo for a doodle, a sketch celebrating holidays, inventions, artists and sporting events, and showcasing designs from contest-winning students.
Google's previous doodles on India's Independence Day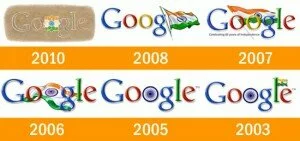 Related posts:
Zee 24 Gantalu telugu live news channel tv, Zee 24 Gantalu telugu online tv, watch Zee 24 Gantalu telugu online, watch Zee 24 Gantalu telugu live, Zee 24 Gantalu telugu live for free, Zee 24 Gantalu telugu News Live
Category: News, Technology News, Top News, World News
Comments (0)
Trackback URL | Comments RSS Feed
There are no comments yet. Why not be the first to speak your mind.