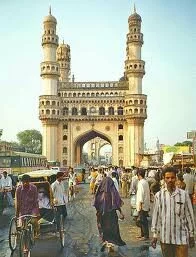 The state government had been deliberately delaying the deletion of 14F clause  for obvious reasons.
The clause provided  opportunity for non-Telanganites to apply for jobs in  Hyderabad and terms it  as a 'free zone' against  the Telangana sentiment .
Prior to 1975 there was no such clause. The Hyderabad was under zone six along with Nalgonda and Rangareddy districts. But in 1975 a Presidential order under 14F clause declared that Hyderabad was a free zone. The city was out of the zone six for appointment of police personnel.
Only locals could apply for the police recruitment if Hyderabad was in zone six. To facilitate others also (non-locals) to be made eligible for applying in Hyderabad, the said clause was introduced.
Since the 'Telangana' issue came up the local TJAC protested against the 14F clause and demanded deletion of the same as non-locals competed with the locals for police recruitment.
In 2010 during former CM K.Rosiah's rule the state assembly passed a resolution to delete the clause 14F. The resolution was sent to the center for edorsement of the parliament and the President of India  as a precursor to statehood for  Telangana .
The controversial Para 14, Clause F of 1975 Presidential Order has been deleted. A notification to this effect has been released by the Rashtrapathi Bhavan today. The Union Cabinet Committee on Political Affairs along with AP party affairs incharge Gulam Nabi Azad held a meeting at the Prime Minister's residence a couple of days ago to decide about the contentious 14f issue.
In the meeting it was decided to do away with the clause and the same was recommended for Presidential approval. Basing on the CCPA recommendation and demands from the people of Telangana, the President has approved deletion of 14f clause from the 1975 Presidential Order. With this, the way has been cleared for the AP government to conduct SIs' selection test as scheduled on 13 August. From now onwards Hyderabad ceases to be a free zone for recruitment of Sub-inspectors and the lower ranks.
Comments (0)
Trackback URL | Comments RSS Feed
There are no comments yet. Why not be the first to speak your mind.