Uttar Pradesh Chief Minister, Mayawati, wants Julian Assange, founder of web whistleblower WikiLeaks, sent to a mental asylum. Her hurt is understandable. The latest in the series of leaked US diplomatic cables shows her in truly unflattering light. Worse, it delivers a below-the-belt blow to her political ambition.
The cables call her "a first-rate egomaniac" who "is obsessed with becoming prime minister", tell how she made a minister do sit-ups, has institutionalised corruption and is consumed by the fear that she could be assassinated and narrate how her private jet flew empty to Mumbai to get a pair of shoes of her favourite brand.
Damning indeed! No politician would love this.
Assange won't mind being called insane though. He has been called worse names before — sex offender, high-tech terrorist, enemy combatant and a few more. And there is no particular reason why he should pick a fight with Mayawati. He won't even know who Mayawati is.
Mayawati is shooting the messenger — the messenger from hell for governments, one must say. It makes no sense when the real culprits are the guys in the US embassy.
That brings us to the question of Americans. Why are we so serious about what they mention in their diplomatic cables? These are a load of extracts from gossip, personal opinions and loose talk which are not verifiable and have little legal value.
The security in UP had improved after Mayawati took over, says one cable. It is because "Mayawati has institutionalised corruption with competitive fealty payments to her replacing shootouts…'' It does not come across as a great revelation. The expression 'institutionalised corruption' is open to interpretation and it could apply to any state, and there is no way one could prove fealty payments. These are stuff of everyday gossip we suddenly find so exciting.
"Her revenue sources include payoffs and kickbacks from almost every interaction that large businesses have with the state government, standard practices in UP,'' says another cable. Again, no big surprise here. It is a standard allegation against governments across the country.
Probably it assumes a halo because of the US link.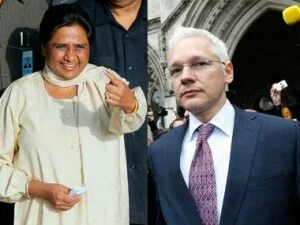 Mayawati is upset at the contents of the cable (October 2008) which says she had sent a private jet to Mumbai to get her a pair of shoes. The source are some journalists and mysterious other people. How come we never came to know of it earlier? It would certainly be a big story for any news organisation. Were the journalists feeding the US officials a lot of nonsense? We will never know.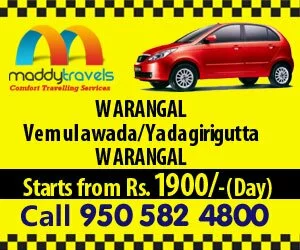 The purpose here is not to hold fort for Mayawati, the point is to bring to notice our fawning obsession with the US.
An earlier WikiLeaks revelation had caused some red faces in the BJP when it quoted senior leader Arun Jaitley as telling a US diplomat that Hindu nationalism was only an "opportunistic issue" for his party.
Jaitley was quick to deny that the word 'opportunistic' was not his. "The use of the word 'opportunistic' in reference to nationalism or Hindu nationalism is neither my view nor my language. It could be the diplomat's own usage," he clarified later.
There isn't a way it could be verified. But his denial underlines the fact that the content in the US cable could be pieces of creative writing.
But the party is quick to pounce on the recent cables to nail Mayawati. Senior leader Mukhtar Abbas Naqvi said the cables only "expose the corrupt face and dual standards" of her regime. He also claimed that Mayawati was "arrogant" while making "derogatory" statements on the WikiLeaks report.
Did someone say double standards?
The WikiLeaks expose, interesting initially as a great whisteblowing act aimed at prying open the secretive world of governments, is turning out to be a nuisance. On the scale of ethics it has come to occupy a space similar to baseless allegations.
Time one learnt to ignore them.
soruce from FIRSTPOST
Related posts:
WikiLeaks takes on Bollywood, Hollywood-Bollywood partnerships, Black money, Bollywood and US visa, Chiranjeevi's political foray
Category: National News, News
Comments (0)
Trackback URL | Comments RSS Feed
There are no comments yet. Why not be the first to speak your mind.