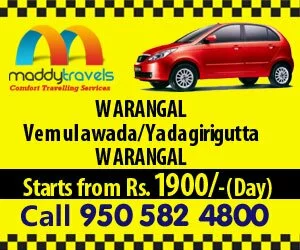 Starring:
Nanadamuri Balakrishna, Nayantara, Akkineni Nageswar Rao, Srikanth and others Direction: Bapu Dialogues: Mullapudi Venkata Ramana Music: IlayarajaProducer: Yalamanchili Sai BabaLyrics: Jonnavithula
Synopsis:
Sri Rama Rajyam is the remake of Legend NTR's Lava Kusa. It is an interestingly woven subject of Lava Kusa using latest technology of Grading, Digital Intermediate, Sets. The story is basically the later part of Ramayana written by Valmiki Maharshi when Rama sent Sita to forest and later how the twin boys of Rama – Lava and Kusa reach Ayodhya and later Sita joins her Bhoodevi in the end.
Performances :
When this project was actually announced, every one had their own doubts about the performances of Balayya and Nayantara as Rama and Sita. Not that they were bad actors but the mark late NTR and Anjali Devi made on the minds of Telugu people is everlasting. Even after watching the movie, I will be afraid if I can compare this pair with those legends but I can firmly say that there is no one in the current generation who can closely do as this pair. They put their heart and soul in every thing. Balayya's expressions during the agony he undergoes after the pregnant Sita was sent to forest and later when Sita reaches her mother's lap.
Nayantara looked serene in the role of Sita in normal clad clothes in the forest.This is her best performance till date. Akkineni Nageswar Rao, the living legend lived up to his stature as Valmiki Maharishi and proved his mettle as an actor. Srikanth as Lakshman is good but can do better. Brahmanandham as Chakali Tippadu does good in the little role. Roja is good as Bhoodevi. The kids who played Lava and Kusa does well too. Rest of the characters all performed to their requirement.
Technical Departments :
Bapu – Ramana, what can we say about this combo. They are proud offspring of Telugu culture and heritage. One would wonder at the dedication and application this duo even in eighties. Even though Ramana is not amidst us today, no body can take the credit from him. He scripted one of the finest movie for the current and forthcoming generations to protect our epics. Take a bow!
Bapu is an outstanding example for current generation. He took care in every minute details of the movie right from make up. He drew best performance from each and every artist including the kids. His hard work can be seen in every frame on the screen.
Ilayaraja – Music is the important detail for a mythological movie to get people connected to it. Even though the music released few months ago, the songs are still chart busters. And coming to the Back ground music, I wonder what magic did he spell on the screen. The story of Lava Kusa require subtle and soothing back ground score as the movie portrays the emotions of characters in the movie. He did perfect justice and set perfect mood for the movie. Jonnavithula's lyrics are crystal clear with out difficult language and will enthrall all the audience irrespective of classes.
Producer Sai Babu – I rarely write much about a producer in my reviews but this man deserves few lines. Spending some 20 odd crores on a movie which is treated as out of trend in current times is definitely a courageous act. That too banking on two 80 year old men – Bapu and Ramana. I guess Sai Babu must have had sleepless nights once Ramana garu breathed his last in the midst of the movie. The production values in the movie are awesome – The sets by Magadheera fame Ravinder, Visual effects by Top VFX companies including Kamal Kannan (Magadheera fame).
Positive:
Good sets and costumes.
Good direction and screenplay.
Excellent music, graphics and cinematography.
Negative:
There are not many negatives in the film. There are a few minor blemishes but they can be overlooked. The film has a run length of nearly three hours but still it does not bore you at any point of time.
Highlights
Dialogues
Performances of Balakrishna and Nayanatara
Ilayaraja's Music
Art Work
Final Say:
The movie screenplay is evidently a bit slow as it is a mythological movie but the performances, visual grandeur will bind you to the seats.The makers of the movie have delivered a near to perfect product in the form of Sri Rama Rajyam. It would be too harsh to compare it with the old Lava Kusa but this is the closest a movie produced in current generation could come. It would be a shame if this movie fails at box office. They did their part to protect our heritage. Its our responsibility now to get them profits if at all we expect such movies in future. Watch it!
Related posts:
Category: Cinema News
Comments (0)
Trackback URL | Comments RSS Feed
There are no comments yet. Why not be the first to speak your mind.