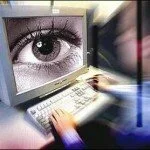 Saying that India needs to generate awareness on 'Cyber Security' in order to address any illegal activities committed on the Internet, Joint Secretary, Ministry of Communications and Information Technology, Shankar Aggarwal while addressing a seminar on Cyber Security added that the government was planning to create a mechanism to check cyber crimes.
"We are still unaware of the Cyber Security. Cyber crime is a big issue of which most of us are not aware. Once we are aware of the problem then we can get rid of it. We have to work in a collaborative manner, develop a plan and implement those," Aggarwal said addressing the seminar organized by the PHD Chamber in New Delhi on Thursday.
To have a sustained and equitable growth of the nation, the focus should be on quality education and even distribution of health services through effective and efficient use of information and communication technology, he said.
He informed that it is requisite both for the central and the state government to come together and work on implementation of a plan on the Cyber crime and and its security as the government has not taken much initiative on the protecting Internet threat.
"The government is planning to create a mechanism to check cyber crimes. The mechanism can be worked out with the help of state governments, students and the general public," Aggarwal said.
The government is at present undertaking initiatives to make people aware of the Internet security and has also tied up with other countries such as US, Canada, etc to implement procedures used by them to combat security threat in the WorldWideWeb.
With the advent of the Information Technology Act in India in the year 2000 that aims to provide the legal infrastructure for e-commerce in India has not made much improvement to reduce the Cyber threat.
Moreover, to help the nation better protect itself against Cyber crimes, the government made certain Amendments in 2008 in the IT Act. The Cyber Appellate Tribunal has also been established under the IT Act under the Aegis of Controller of Certifying Authorities (CCA).
The public-private partnership is a key component of Cyber Security strategy, which can help in enhancing information exchange and cooperation. Public-private engagement will take a variety of forms and will address awareness, training, technological improvements, vulnerability remediation, and recovery operations.
In order to highlight the growing threat to information security in India, the government has also set up an Inter Departmental Information Security Task force (ISTF) with National Security Council as the nodal agency.
Organization such as CERT-In, C-DAC and DOEACC has put in tremendous efforts to help fight Cyber crime in the country. Moreover, Cyber law experts from India and abroad recently urged the government to unveil a national policy on Cyber security as well as make Cyber crimes non-bailable to curb their growing menace.
Related posts:
Category: Technology News