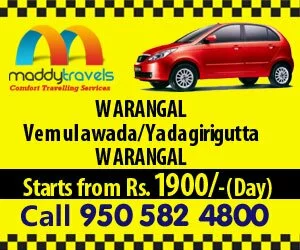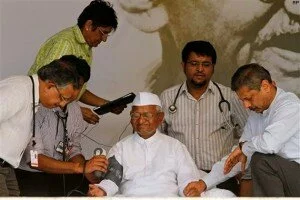 Anna Hazare will break his fast on Sunday morning at 10 AM. He has been on fast at the Ramlila Maidan in New Delhi demanding a strong Lokpal for the last 12 days and has lost 7.5 kg.
Hazare's close associate Kiran Bedi tweeted that he never breaks his fast after sunset.
She tweeted: "Anna is known to have never broken his fast after sunset. Recall he did so even in April Fast. This is his decision again. He decides".
Former law minister Shanti Bhushan said that Hazare will break his fast in the presence of Dr Naresh Trehan.
Hazare's anti-corruption agitation has forced Parliament to call a special sitting on Saturday and discuss the Lokpal Bills. After a lot of twist and turns which almost threatened to a breakdown on the talks between the Government and Team Anna, the former agreed that Parliament will vote on Hazare's three demands – an effective Lokpal and state Lokayukta, inclusion of lower bureaucracy and a citizen's charter – in a resolution moved in the House.
Source from IBNlive
Related posts:
Category: Latest News, Top News, World News
Comments (0)
Trackback URL | Comments RSS Feed
There are no comments yet. Why not be the first to speak your mind.