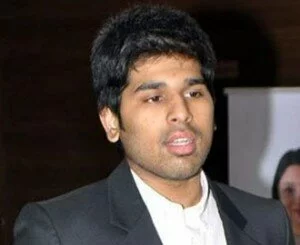 Allu Sirish, younger brother of Allu Arjun, is planning to make his debut as an actor. The acting bug has bitten the young man that he wants to try his luck as an actor and he would be yet another hero from mega family.
The grapevine says that he will make his debut with '100% love' in Tamil.  '100% Love' is the recent hit in tollywood with Nagachaitanya and Tamanna in lead pairs. Sukumar is the director.
Sirish, who has been supervising the production work of Geetha Arts films, is also wishing to take over the job of fulltime producer from his father Aravind. Now Geetha Arts itself planing to produce this movie with sirish as hero. But it is not official information. Stay tuned for further details.
Source from SuperGoodMovies
Related posts:
Category: Cinema News
Comments (0)
Trackback URL | Comments RSS Feed
There are no comments yet. Why not be the first to speak your mind.